US 'biggest disrupter' of China-ASEAN ties, new survey finds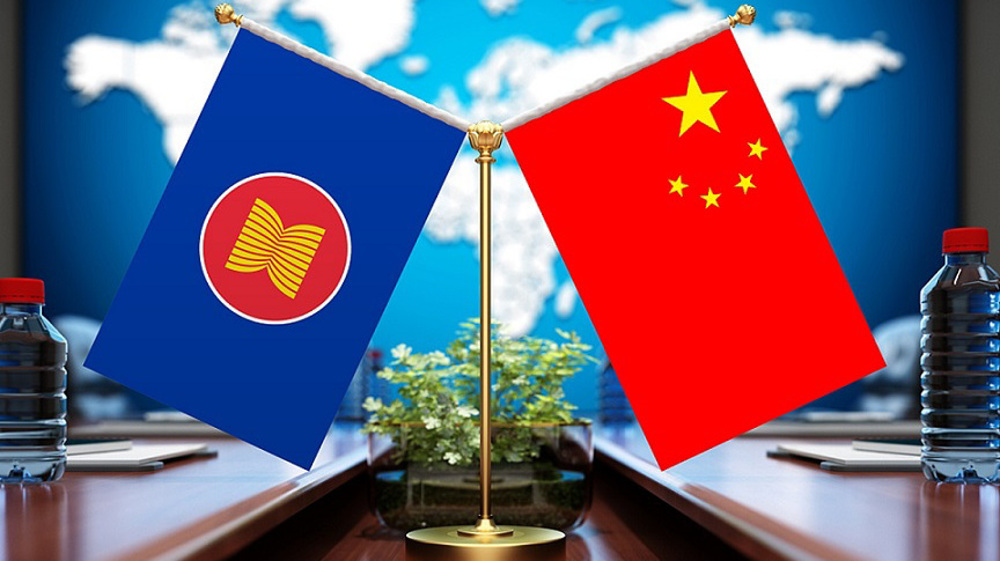 A new survey has found that an overwhelming majority of people in China believe the United States is the "biggest disruptor" to the development of relations between China and the Association of Southeast Asian Nations (ASEAN). ).
On Tuesday, just two days before the two-day US-ASEAN summit in Washington, Global Times, an English-language Chinese newspaper, published the results of a joint survey conducted by the Research Center and the Center for Chinese Foreign Strategy from the pro-Beijing daily. Studies, Renmin University of China.
Held between March 15 and April 15, the survey collected 2,012 valid questionnaires from the general public – aged 18 to 69 – and 1,150 from university students in 31 Chinese provinces, regions and municipalities.
The survey found that nearly 80% of Chinese respondents believed that the United States was the "biggest disruptor" to healthy relations between China and ASEAN member states, while more than 75% of respondents had a positive attitude towards the future of China-ASEAN relations.
Nearly 27% of participants said that China and ASEAN member states can still handle the South China Sea issue well, while more than 67% thought that even though there were differences, they could generally handle it well, meaning that over 94% of respondents have a positive attitude towards both parties handling the persistent problem well.
The South China Sea is a gateway to major sea routes, through which about $3.4 trillion in trade passes each year, and contains huge gas fields and rich fishing grounds. China claims sovereignty over much of the strategic waterway and has since 2014 built artificial islands on reefs and set up military bases there.
Vietnam, the Philippines, Malaysia and Brunei – all members of ASEAN – have overlapping claims with China over parts of the sea.
Xu Liping, a research fellow in Southeast Asian studies at the Chinese Academy of Social Sciences in Beijing, told the Global Times that in recent years, Washington has provoked and fueled conflicts between Beijing and members. of ASEAN on the South China Sea issue, adding that the White House has used the so-called Indo-Pacific strategy as a way to pressure ASEAN members to break away from China , hampering China's growth in the region.
"The United States is an obvious disruptor," Xu said, noting that the survey reveals that the Chinese public is clearly aware of such a trend.
As competition between the US and China intensifies, US President Joe Biden is expected to reaffirm Washington's Indo-Pacific strategy as a priority at the upcoming US-ASEAN summit, which is expected to be dominated by topics related to China.
Only eight ASEAN leaders will attend the summit. Missing will be Philippine President Rodrigo Duterte, who is due to step down in June, and Burmese junta leader Min Aung Hlaing, whom ASEAN expelled in a rare rebuke.
Washington has yet to release many details about the summit, except that it will demonstrate the United States' "enduring commitment" to ASEAN.
According to Lü Xiang, a researcher at the Chinese Academy of Social Sciences, the United States has obviously pressured ASEAN members to bring the 10-member union into its anti-China alliance.
"However, ASEAN members have avoided 'taking sides' between China and the United States, which is in line with China's position and interests," Lü added.
Beijing has repeatedly said that the world should listen more to Asia's voices, respect their positions and learn from their wisdom.
"China is happy to see countries outside the region playing a positive and constructive role in the region's peaceful development, but will not accept any action that undermines regional peace and stability and undermines regional unity and cooperation. ", said Zhao Lijian, spokesman for China's Foreign Ministry said on Tuesday.
Late last week, Chinese Foreign Minister Wang Yi told his Cambodian counterpart, Prak Sokhonn, that Asian countries should be careful and resist efforts to sow discord in the region.
Wang said Beijing supports Cambodia's rotating chairmanship of ASEAN this year, urging the region to seize the "Asian moment" and take the lead in global governance.