Joint statement by the chairs of the Foreign Relations Committees calling for the immediate release of Vladimir Kara-Murza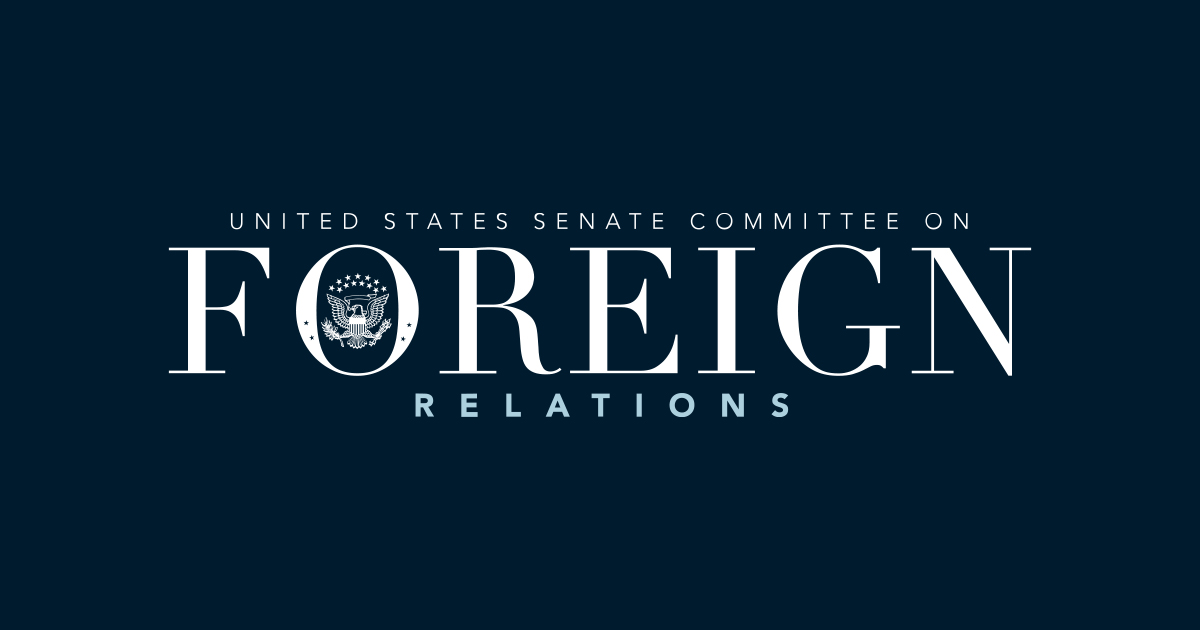 WASHINGTON – U.S. Senator Bob Menendez (DN.J.), Chairman of the Senate Foreign Relations Committee, today joined 20 of his counterparts in the European Committee on Foreign Relations to issue the joint statement below calling for the immediate release of Vladimir Kara-Murza:
"We, the chairmen of the foreign affairs committees of our respective national parliaments, call on the Russian authorities to release Vladimir Kara-Murza immediately. He was detained and is now charged under draconian laws that prohibit criticism of Russia's brutal war on Ukraine.
"On April 11, 2022, Russian activist, journalist and politician Vladimir Kara-Murza was arrested outside his home in Moscow following an interview on CNN where he criticized Russia's invasion of Ukraine. The following day, he was sentenced to 15 days in prison for disobeying police orders.
"On April 22, 2022, a Russian court charged Vladimir Kara-Murza under Russia's new law that prohibits the dissemination of 'false' information about the Russian military, and he now faces up to 15 years in prison. These latest charges against Vladimir Kara-Murza are a blatant fabrication intended to distract from Putin's war crimes and deter other brave Russians from speaking out against the Kremlin.
"In 2015 and 2017, Vladimir Kara-Murza survived two near-fatal poisonings, traced by investigative journalists to Russian authorities. Therefore, we are deeply concerned for the safety of Vladimir Kara Murza.
"Since Russia invaded Ukraine, more than 15,000 Russians have been detained for criticizing or opposing the war, or peacefully demonstrating against it. In addition, hundreds of Russians have been charged under the same Orwellian law that Vladimir Kara-Murza is accused of breaking. Putin and his regime have shown themselves ready to break any law, national or international, to suppress political opposition at home and to subjugate neighboring countries. We call on all democratic nations and their allies to oppose such criminal behavior to protect human rights in Russia and around the world. Together with the free world, we stand in solidarity with both Ukraine and Russian civil society in these difficult times.
"We condemn the Putin regime's brutal crackdown on freedom of expression and independent media in Russia and demand the immediate release of Vladimir Kara-Murza and all prisoners of conscience held by the Russian government.
Bob Mendez

Senate

United States

Marko Mihkelson

Riigikogu

Estonia

Rihard Kols

Saeima

Latvia




Laima Andrikien?

Weeks

Lithuania

Michael Roth

Bundestag

Germany

Marek Zenisek

House of Representatives

Czech Republic




Pavel Fisher

Senate

Czech Republic

Tom Tugendhat

Communal room

UK

Marek Kuchcinski

Sejm

Poland




Bogdan Klich

Senate

Poland

Oleksandr Merezhko

Verkhovna Rada

Ukraine

Martin Lidegard

Folketinget

Denmark




Kenneth G Forslund

Riksdag

Sweden

Jussi Halla-aho

Eduskunta

Finland

Bjarni Jonsson

Althing

Iceland




Piero Fassino

Delegate camera

Italy

Paul Mari Klose

Congress of Deputies

Spain

Jean-Louis Bourlanges

National Assembly

France




Titus Corl??ean

Senate

Romania

Ine Eriksen Søreide

Stortinget

Norway

David McAllister

European Parliament









###