House Passes sweeping $739 billion on climate, health care and tax bill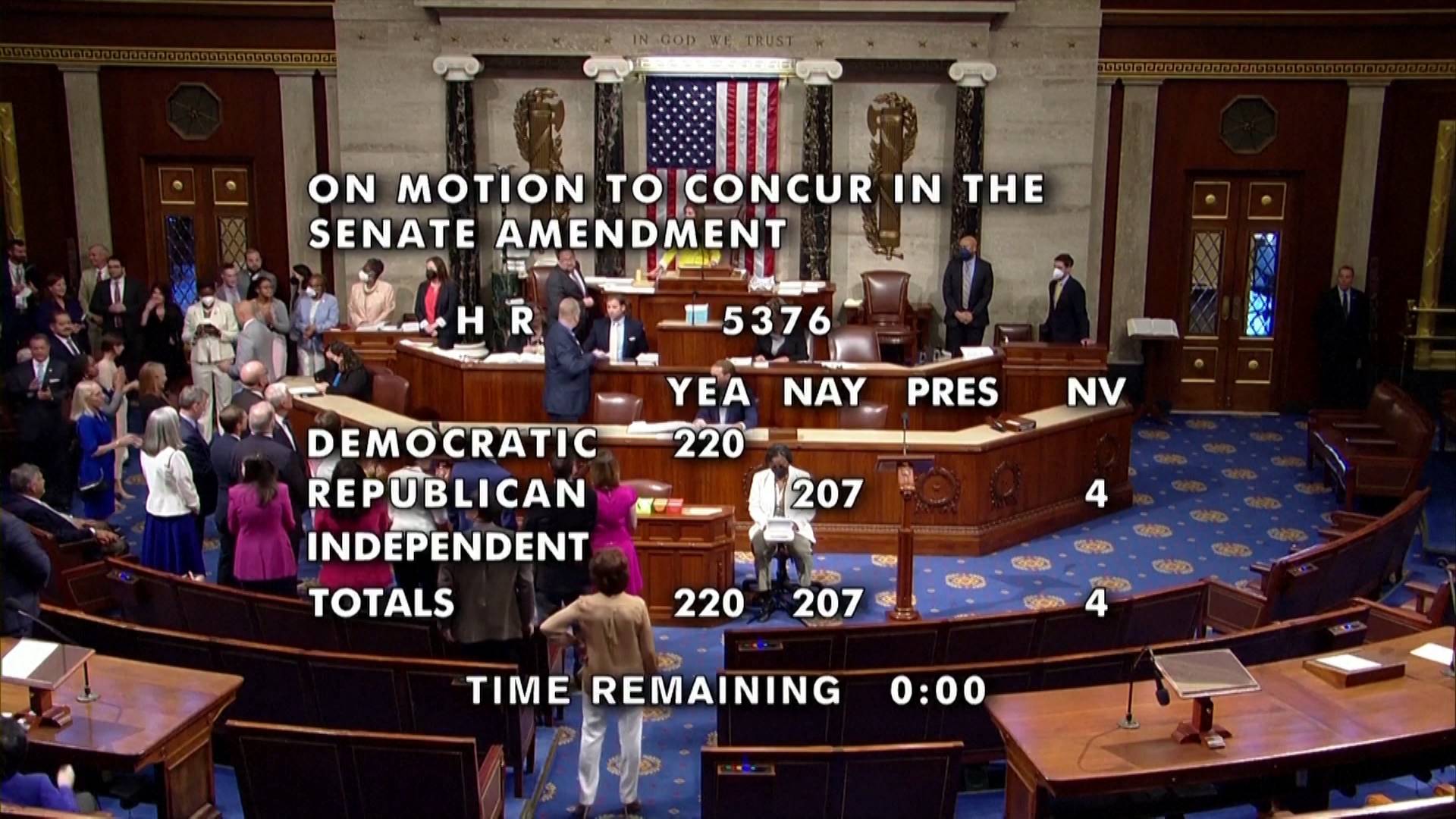 President Biden is set to sign a $739 billion bill to address the climate crisis, cut drug costs and establish a 15% minimum tax for big business. On Friday, the House passed the Cut Inflation Act by a party vote of 220 to 207. No Republicans backed the legislation. The White House released a video of Biden praising the bill.
President Joe Biden"The American people are going to see lower prescription drug prices, lower health care costs, and lower energy costs. And big business will finally start paying their fair share. Those who pay $0 in federal income tax will now have to pay minimum tax. And America is going to take the most aggressive action we've ever taken to address the climate crisis and enhance America's and the world's energy security, quite frankly.
Despite Biden's praise, many climate groups are criticizing the package for including large donations to the fossil fuel industry, which were added to win the support of conservative Democratic Senator from West Virginia Joe Manchin, who is the largest beneficiary of fossil fuel industry donations to Congress. The Center for Biological Diversity described the bill as "a climate suicide pact."