Danish-Indian relations strengthened by visit of Prime Minister Narendra Modi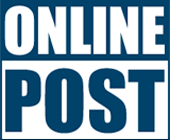 With Prime Minister Narendra Modi's historic visit to Copenhagen this week, Denmark and India have once again underlined that their cooperation is in full swing.
In addition to further strengthening bilateral relations at the government level, the visit of the Indian delegation has strengthened cooperation in the fields of climate, trade, health and culture.
The green strategic partnership – a key enabler of the flourishing relationship the two countries have enjoyed in recent times – was one of the main topics of discussion.
Naturally, the war in Ukraine also weighed heavily in the talks in which Prime Minister Mette Frederiksen urged Modi and India to try to influence Russia to end the war.
READ ALSO: Indian Prime Minister Narendra Modi arrives in Copenhagen
India accepts ICARS invitation
The big health news was India's acceptance of Denmark's invitation to join the Danish initiative of the International Center for Antimicrobial Resistance Solutions (ICARS).
Antimicrobial resistance (AMR) is a global problem that kills millions of people every year.
A number of agreements were signed during Modi's visits, including:
– Declaration of Intent (DoI) on migration and mobility
– Letter of Intent (LoI) between Ministry of Ports, Shipping and Waterways, Government of India and Ministry of Trade, Industry and Financial Affairs of Denmark on Green Transport Center of Excellence
– Cultural Exchange Program (CEP) between the Ministry of Culture, the GoI and the Ministry of Culture of Denmark for the years 2022-2026
– Letter of Intent (LoI) between the Ministry of Jal Shakti and the Ministry of the Environment of Denmark
– Memorandum of Understanding on cooperation in the field of skills development, vocational training and entrepreneurship
– Joint Declaration of Intent (JDI) on cooperation in the fields of animal husbandry and the dairy industry
– Letter of Intent between Invest India and Technical University of Denmark to facilitate start-up collaboration
A full joint statement has been released, outlining the visit and the resulting talks and agreements.
READ ALSO: CPH POST special edition describing Prime Minister Narendra Modi's visit – the first by an Indian Prime Minister since 2002