Cyprus faces difficulties in food supply and raw materials, KNEWS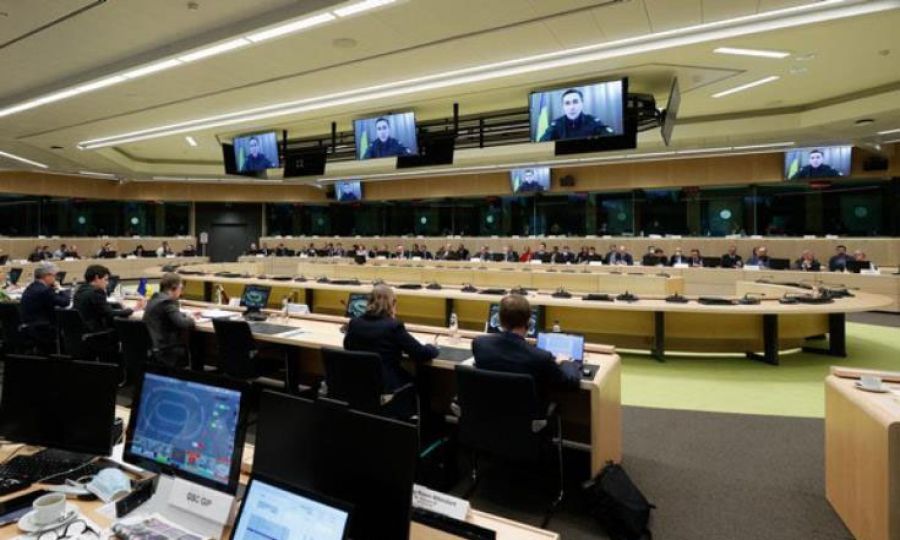 EU agriculture ministers discussed the current agricultural market situation following Russia's invasion of Ukraine at the Agriculture and Fisheries Council in Brussels on Monday.
Representing Cyprus, the Minister of Agriculture, Rural Development and Environment, Costas Kadis, informed his fellow ministers of the difficulties faced by the country in the supply of foodstuffs and raw materials due to its situation geography, referring in particular to the unfavorable conditions faced by herders.
As stated in a statement from the Ministry of Agriculture, the views and suggestions submitted during the meeting will be discussed at the working group level. Within the week, the relevant working group is expected to finalize a list of possible support measures for the agricultural sector that member states will have to implement.
During the meeting, Ukrainian Agriculture Minister Roman Leshchenko briefed his EU counterparts on the situation in his country, including food security issues. EU agriculture ministers pledged to provide all possible support in response to specific requests from the Ukrainian side.
When discussing food security in the EU, Kadis said rising production costs had a direct impact on the agriculture and livestock sectors, and stressed the need to take concrete support measures.
Kadis made particular reference to Cyprus, noting that "its geographical location and its insular character create increased difficulties in the supply of foodstuffs and raw materials" while also referring to "the extremely unfavorable position of Cypriot herders, due to rising prices of raw materials for animal feed".
The Minister added that these challenges must be addressed in a spirit of solidarity among Member States through a unified response so that the viability of agriculture or the livestock sector is not compromised in any Member State.
"A Member State which is a producer of raw materials cannot build up stocks for several months and prevent supplies from another Member State which does not produce raw materials", added Mr Kadis. It also recommended the temporary suspension of import duties on raw materials for animal feed and cereals intended for human consumption originating in third countries, in order to facilitate their importation at lower prices.
The Minister of Agriculture also welcomed the measures proposed by the Commission to deal with the crisis, while noting that these are complementary measures.
"We are going through a crisis, and we consider it necessary to promote measures at least equivalent to those taken for the pandemic, both through the Rural Development Program and through state aid," he noted.
Finally, Cyprus, together with 11 other Member States, supported Spain's request to take the necessary measures to deal with the consequences of the significant increase in the cost of raw materials and fuel in the fishing sector, including aquaculture.