Arts education in the spotlight_Chinadaily.com.cn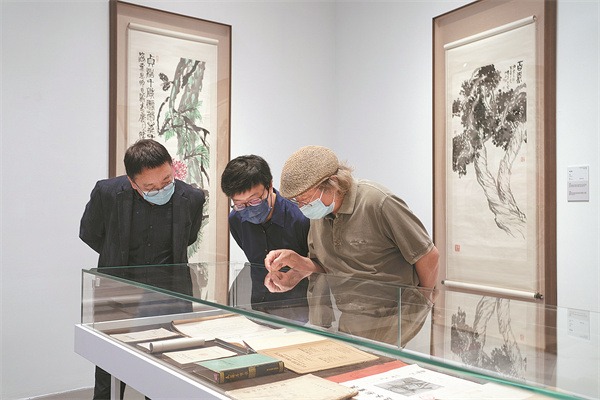 The exhibition highlights the actors and moments that shaped the industry, reports Zhang Kun in Shanghai.
An exhibition at Shanghai's Liu Haisu Art Museum, which runs until Sunday, showcases the evolution of modern art education in China. Jointly organized by the Shanghai Academy of Fine Arts and the Liu Haisu Museum of Art, an exhibition on the context of modern art education in China features works by 50 20th-century masters, as well as more 300 copies of old textbooks and other historical documents, some of which are on public view for the first time.
The Tushanwan Orphanage established in 1864 by the Catholic Church in Xujiahui, a downtown area of ​​present-day Shanghai's Xuhui district, is considered by many to be the birthplace of "Western painting" in Shanghai, as the institution taught main techniques of the genre, which mainly includes oil painting, watercolor, gouache and printing techniques, introduced from Europe.
By 1934, the orphanage had received around 2,500 children. To help them find a livelihood, the orphanage opened schools that provided basic education, including art classes that taught pencil and charcoal drawing, watercolor, and oil painting. oil, as well as sculpture.
Tushanwan's art studio, founded by Joannes Ferrer (1817-1856), a Spanish missionary, taught art in a completely different way from traditional Chinese practice, when apprentices worked alongside professional artisans. Different teachers taught specific aspects of the arts, and classes were attended by many students at the same time.
The studio was so successful that it produced renowned artists and pioneering educators of modern Chinese art history, such as Zhou Xiang and Zhang Chongren. These pioneering artists and educators then opened their own studios and compiled Chinese manuals on Western painting methods and techniques.