Agriculture runs in Fullarton candidate's blood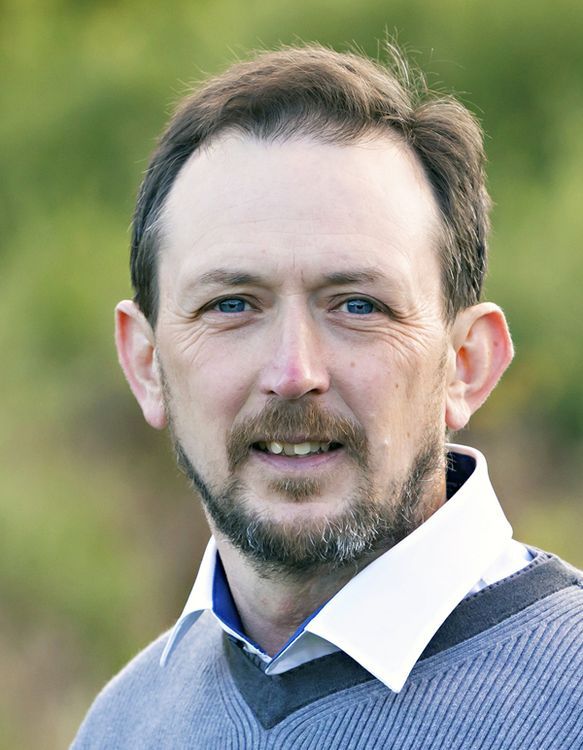 Content of the article
A fifth-generation farmer with strong ties to the farming community is the reason Jeff French is seeking one of two seats in West Perth City Council's Fullarton ward on October 24.
Content of the article
French, 49, of line 29, currently lives and rents the 100-acre farm where he grew up, but his job is as an agricultural technician on a farm near Brussels where his various experiences in electricity, mechanical construction and in welding give it an all-trades jack-label.
He also worked at Parmalat in Mitchell, now known as Lactalis, for a period of 17 years. So agriculture is something that has always existed.
"I feel like I have a lot to offer the council and the community," he said in a recent interview.
Just before COVID-19 hit, French completed the Advanced Agricultural Leadership Program (AALP) through the Rural Ontario Institute, including a field trip to southern Spain, and hopes to bring this perspective to board decision-making if elected.
Content of the article
"We've seen a lot of things that other parts of the world are doing, and while not all of them apply here, they can be used in some way," he said, referring to the Ontario Agri-Food Venture Centre, an industrial kitchen and packaging plant, which was established a few years ago in Northumberland County, Eastern Ontario, and which he said would operate here in West Perth.
French explained that it offers production support to food entrepreneurs and farmers who work with customers who have a proven production process, and provides access to safe and clean food manufacturing spaces and production staff. qualified production support. It could be a kind of business park, similar to the Heron industrial park which is already established in the municipality.
Content of the article
"To my knowledge, there is nothing like it in Western Ontario and I value it very much," he said. "It would be great here, I think. It would add to both the farming community and the community as a whole.
"If we develop a business park, any business that starts here can grow here."
French is also a strong supporter of redesigning the Trafalgar Bridge to help farmers in the southern end of the district. The bridge, due to be replaced, was demolished by the county a few years ago after being 'in limbo' for four decades, but with the Upper Thames River Conservation Authority's cancellation of the Glengowan Dam project (UTRCA), it needs to be analyzed once again simply because the Motherwell Bridge is too far for farmers in the area to travel across.
Content of the article
'I think now is a good time to revisit this,' he said, saying it would require a joint venture with the township of Perth South.
French says it's approachable and recognizes that the different villages in the neighborhood have different interests and historical value that must remain.
"They want to keep their identity and that's something we have to be aware of," he said.
French said the best way to keep tax increases reasonable is to grow and therefore broaden the tax base. "Economical" housing is also needed to attract people and jobs, and also to start planning further to avoid red tape.
"To attract more people, we need more jobs, but we also need a place where they can stay," he said. "It's true what they say, you shop where you work, not where you live."
A new council awaits, particularly in Fullarton with the retirement of former councilors Annamarie Murray and Cheryl Matheson, and French hopes to be a voice on the new council.
West Perth Municipal Election Day is October 24, but online voting is ongoing, from October 17 until Election Day.